10 Favorite LPs of 2012 (in alphabetic order)

Fiona Apple The Idler Wheel Is Wiser Than the Driver of the Screw and Whipping Cords Will Serve You More Than Ropes Will Ever Do (Epic)
I guess this is my Let England Shake of 2012. What I mean by that is: I never cared all that much for PJ Harvey before her last record and I certainly never gave Fiona Apple the time of day until I heard this. Was I missing out? I'll find out. Probably my most-played record of the year at home by virtue of the fact that my daughter dug it too.
"Every Single Night" by Fiona Apple
Death and Vanilla
Death and Vanilla
(Kalligrammofon)
More of that Broadcast/Ghost Box type stuff I dig when it's done as well as this is.
Foxygen Take the Kids Off Broadway (Jagjaguwar)
Loved this EP, but it's actually been available for awhile on bandcamp. Jagjaguwar did the smart thing and signed 'em. Based solely on the two songs I've heard so far, their next LP, due in January, is going to be amazing. I can honestly say I haven't been this excited by a new band in awhile.
"Make it Known" by Foxygen (aka the song of the year)
Jeans Wilder Totally (Everloving)
A great laid-back, stoner gem. For some reason everyone complains about Foxygen's name but no one has a problem with Jeans Wilder?
"Blue Dream" by Jeans Wilder
The Limiñanas Crystal Anis (Hozac)
The Brian Jonestown-style 60's re-imagining schtick has worn thin on me but I guess I'm still a sucker for VU meets yé-yé because I like this a lot.
"Hospital Boogie" by The Limiñanas
Merchandise Children of Desire (Katorga Works)
A late addition but I don't think there's a record I listened to more than this. Sounds like all the things they say it sounds like, but still somehow better.
"Become What You Are" by Merchandise
Parquet Courts Light Up Gold (Dull Tools)
I don't feel like researching it right now but the main guy in this band may be in another band I don't care about at all. Whatever. The most classic indie-rock sounding record I've heard in a long while that actually works.
"Borrowed Time" by Parquet Courts
Peaking Lights Lucifer (Mexican Summer)
First couple records were only just OK by my estimation, but I really dig the warm, bubbling dub on this. Smoothness in abundance.
"Beautiful Son" by Peaking Lights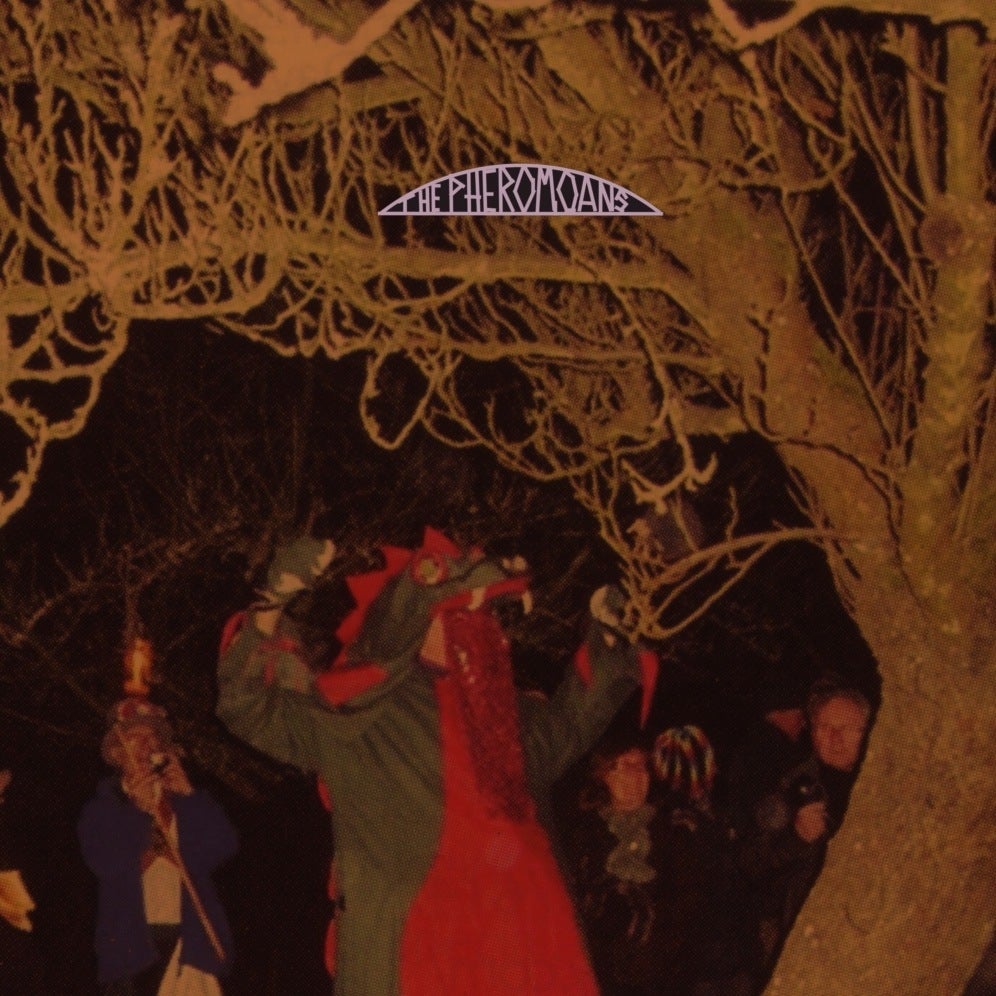 The Pheromoans Does This Guy Stack Up? (Upset! The Rhythm)
Favorite record so far by UK band whose early singles I very much appreciated. These guys have the right attitude.
"Grab a Chair" by The Pheromoans
Woollen Kits Woollen Kits (RIP Society)
Part The Clean, part Beat Happening - all indie Oz Slop. My favorite band of a whole bunch of pretty great ones coming out of Australia these days.
"Out of Whack" by Woollen Kits


5 Favorite Reissues/Compilations
Lee Hazlewood A House Safe from Tigers (Light in the Attic)
Of course I was into this, it's THE great lost Hazlewood record. That compilation from earlier in the year was OK I guess, but this is where it's at. One of his top 5 records, reissued. Thank god for LITA.
"House Safe from Tigers" by Lee Hazlewood
The Wake Here Comes Everybody + Singles (82-87) (Captured Tracks)
Always like this kind of thing and The Wake have more great songs than I thought previously. The "box" was a scam though. It's only a double LP! Still, it's a double LP of great music.
"Gruesome Castle" by The Wake
Sensations' Fix Music Is Painting in the Air 1974-1977 (RVNG Intl.)
Never knew anything about these guys until this year. Generally, these days, I give this era of hippie prog a wide berth but every once in awhile something like this comes a long and I start obsessing about what else I'm missing.
"Dark Side of Religion" by Sensations' Fix
The Velvet Underground The Verve/MGM Albums (Sundazed)
I like this band a lot so I'm just excited that now I have a box set of their stuff where  a)the same sounds come out of both speakers and b) there's a new album cover on one of the records that I already have all the songs from. Keep 'em comin'.
Various Artists WTNG 89.9FM: Solid Bronze (Light in the Attic)
Here are my picks from last year.